A snow-sports equipment swap & community kickoff to THE 2015/2016 winter season at Mt. Como!
Gear up! Is a snowsport equipment swap. It is your chance to bring in
gear in gently used condition for tax deductible credit. We will be re-selling donated gear at reasonable prices to benefit the City of St. Paul Winter Ski and Snowboard Program.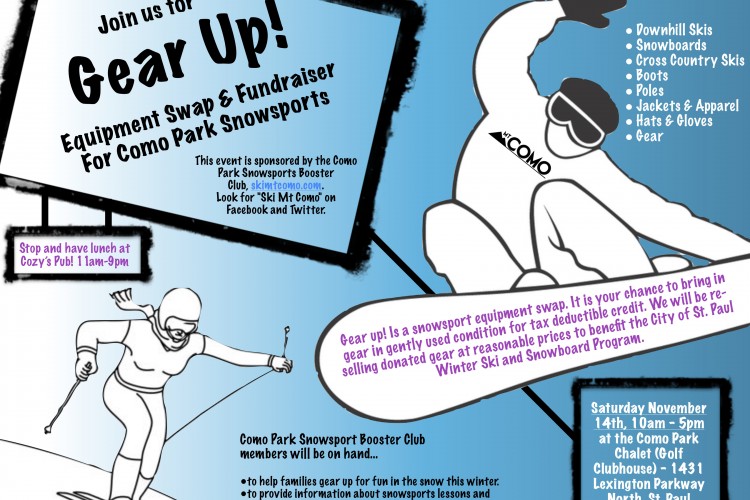 Stay tuned for updates on our Facebook Event Page!